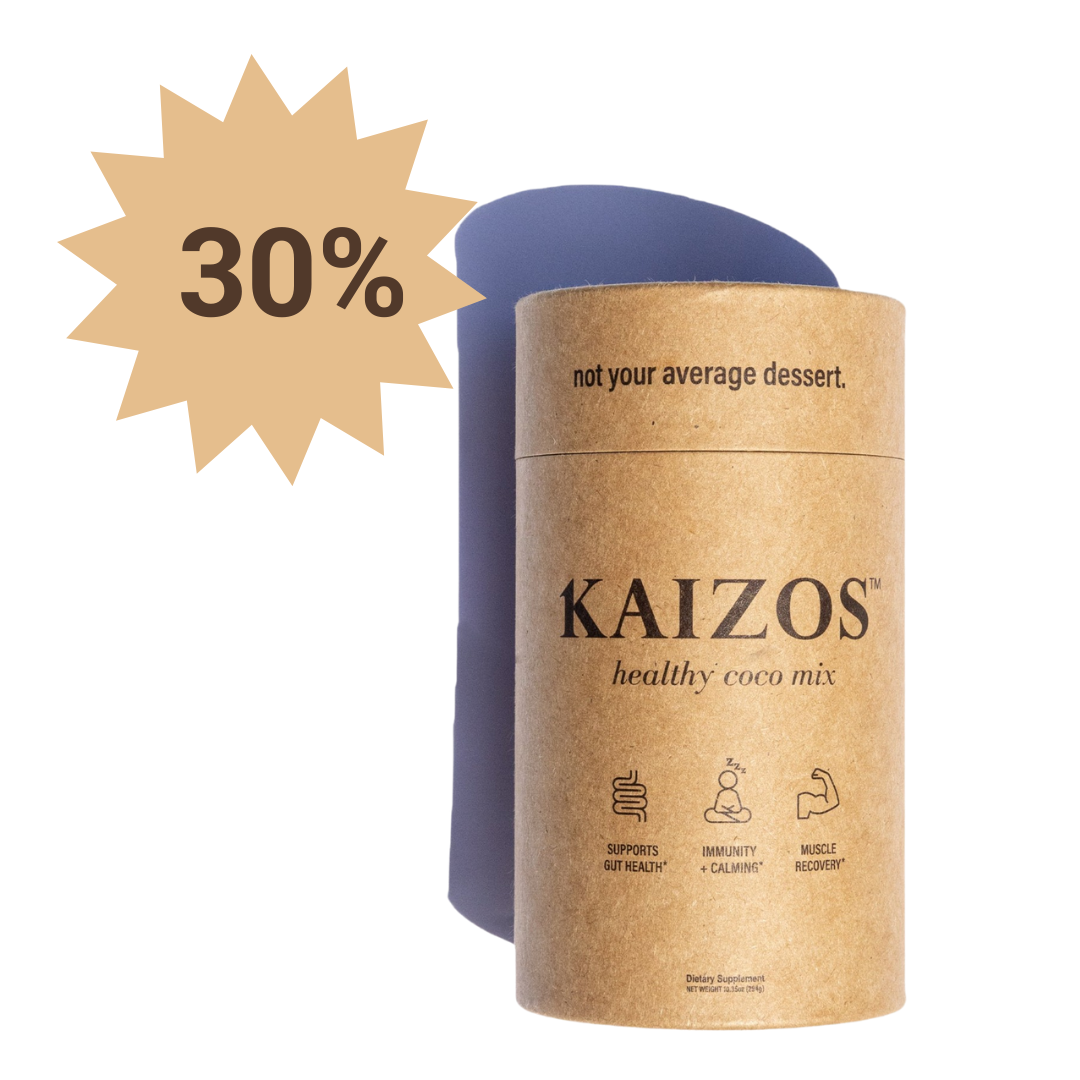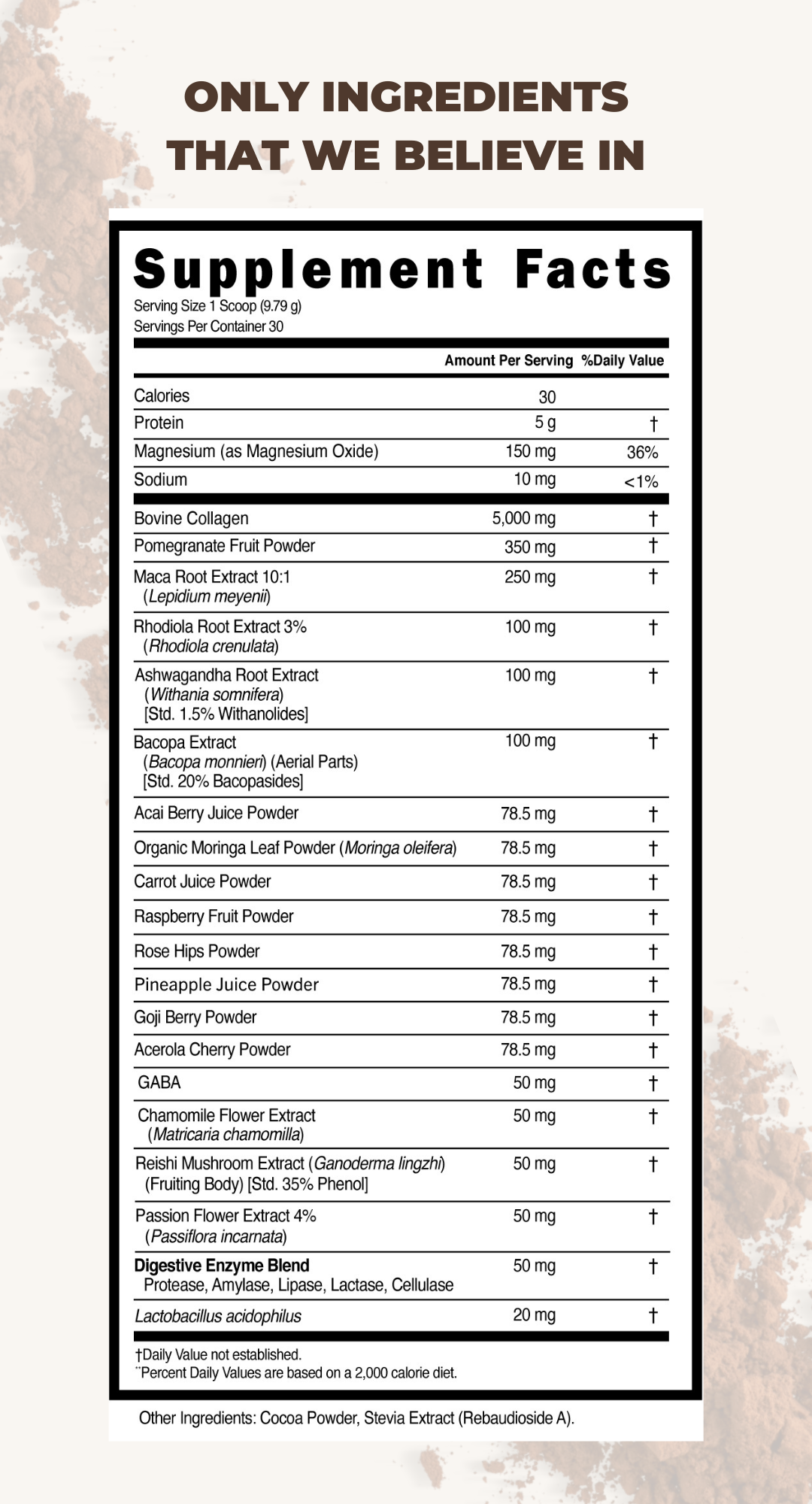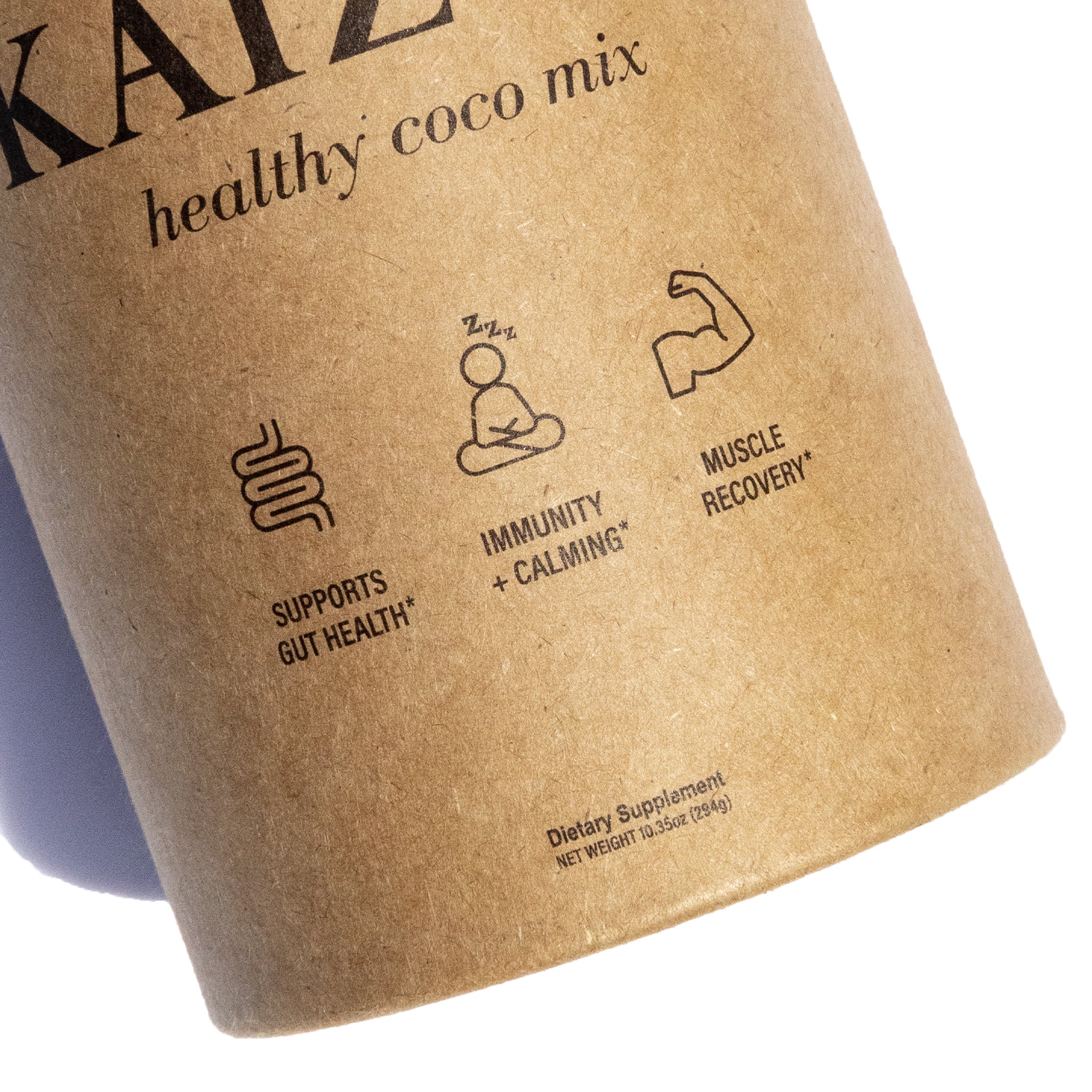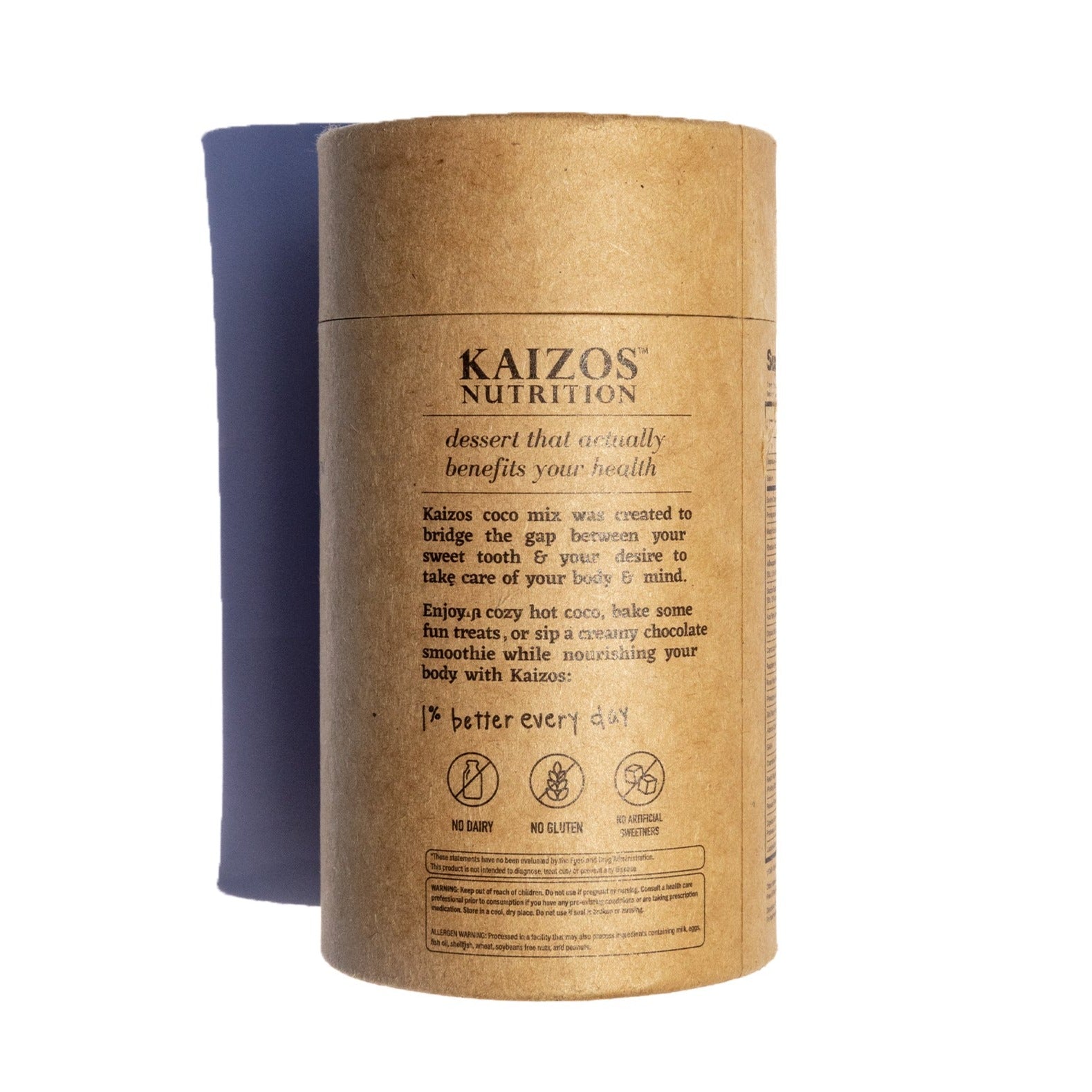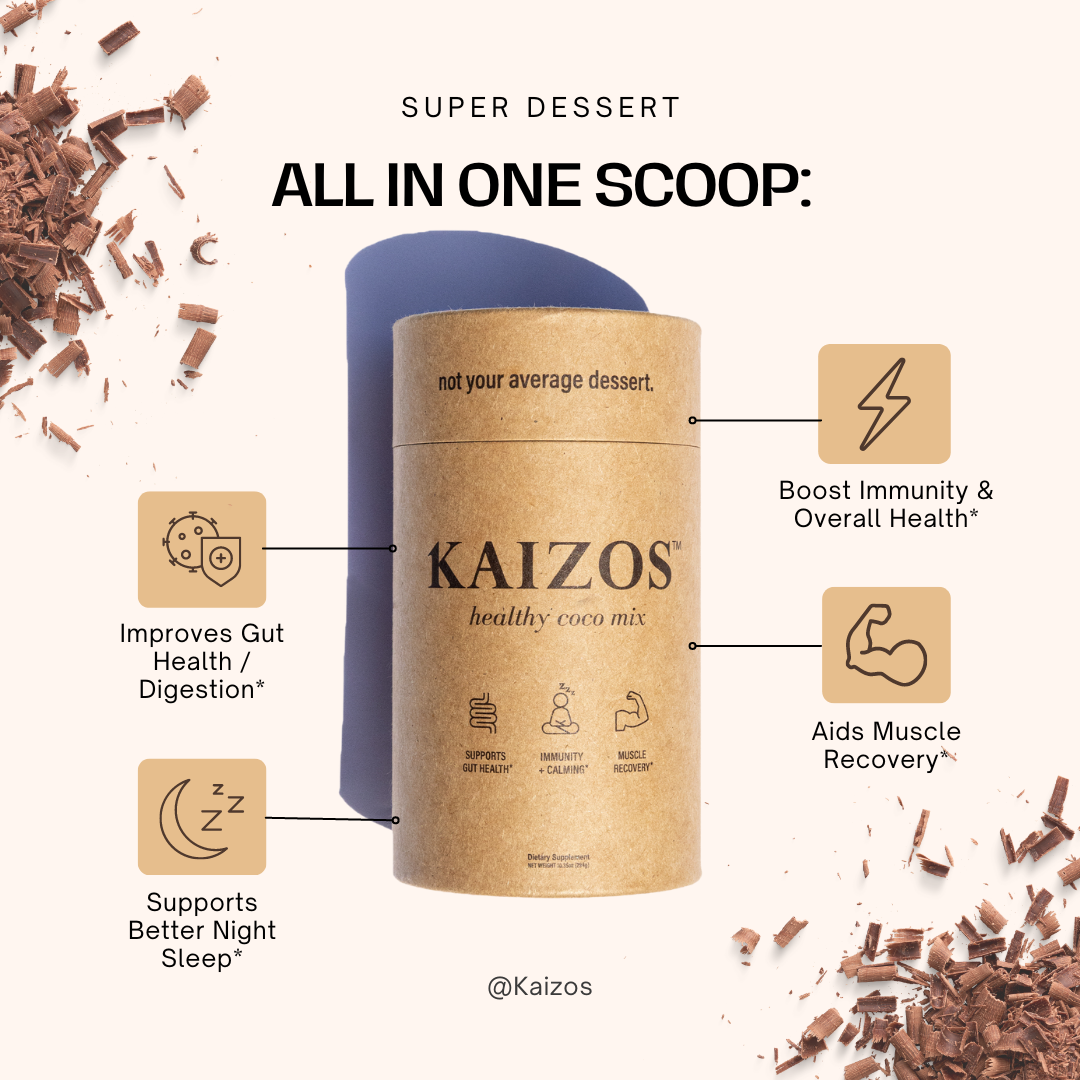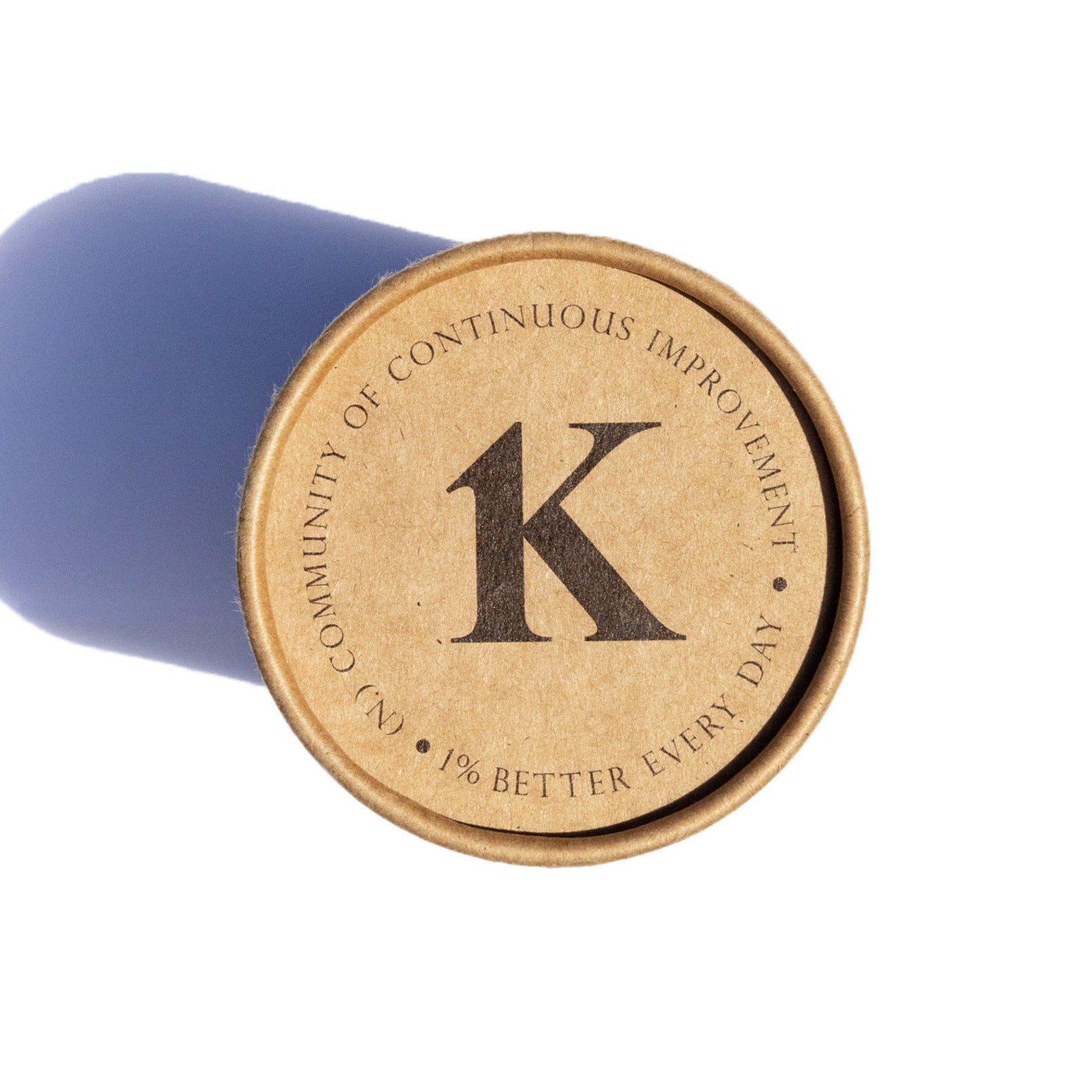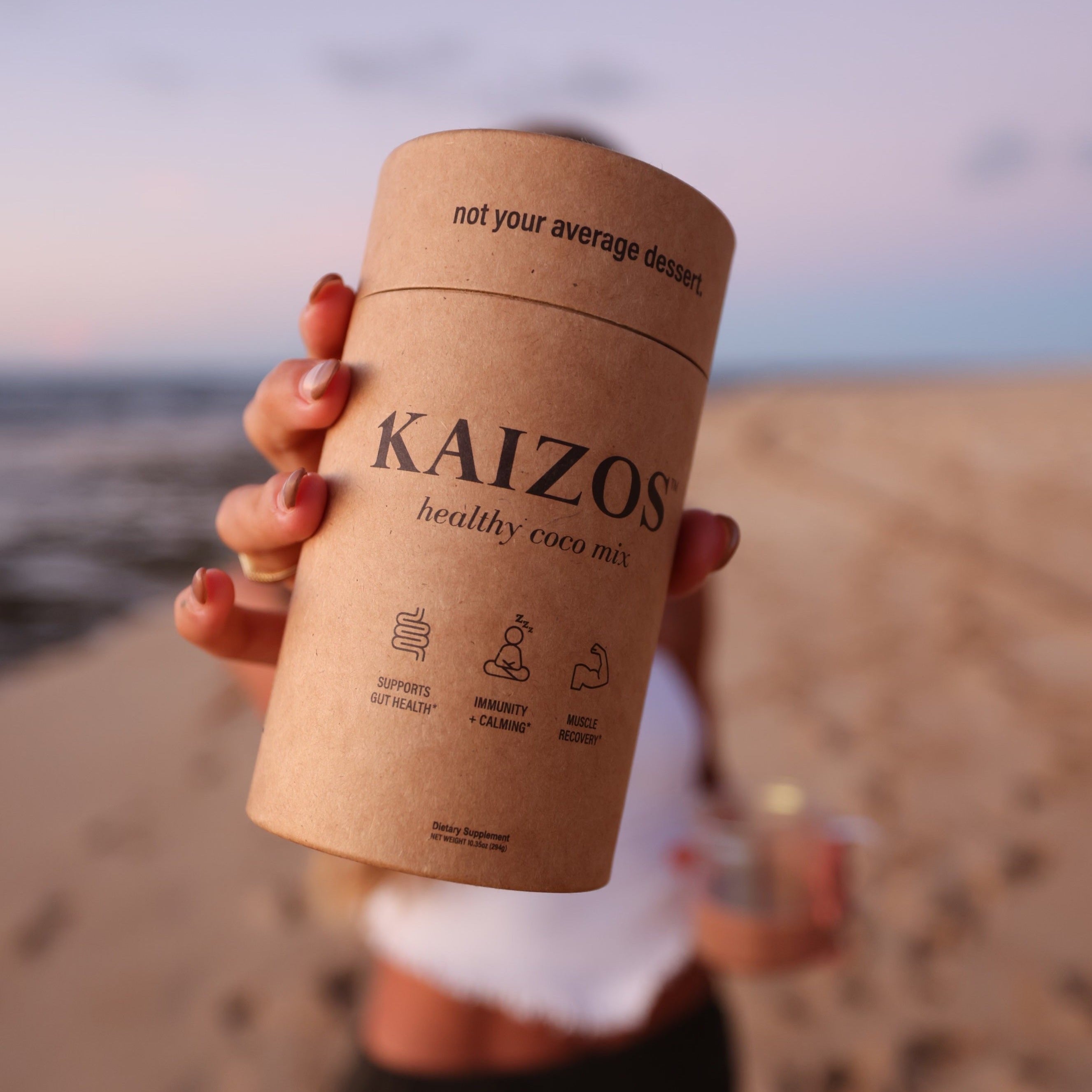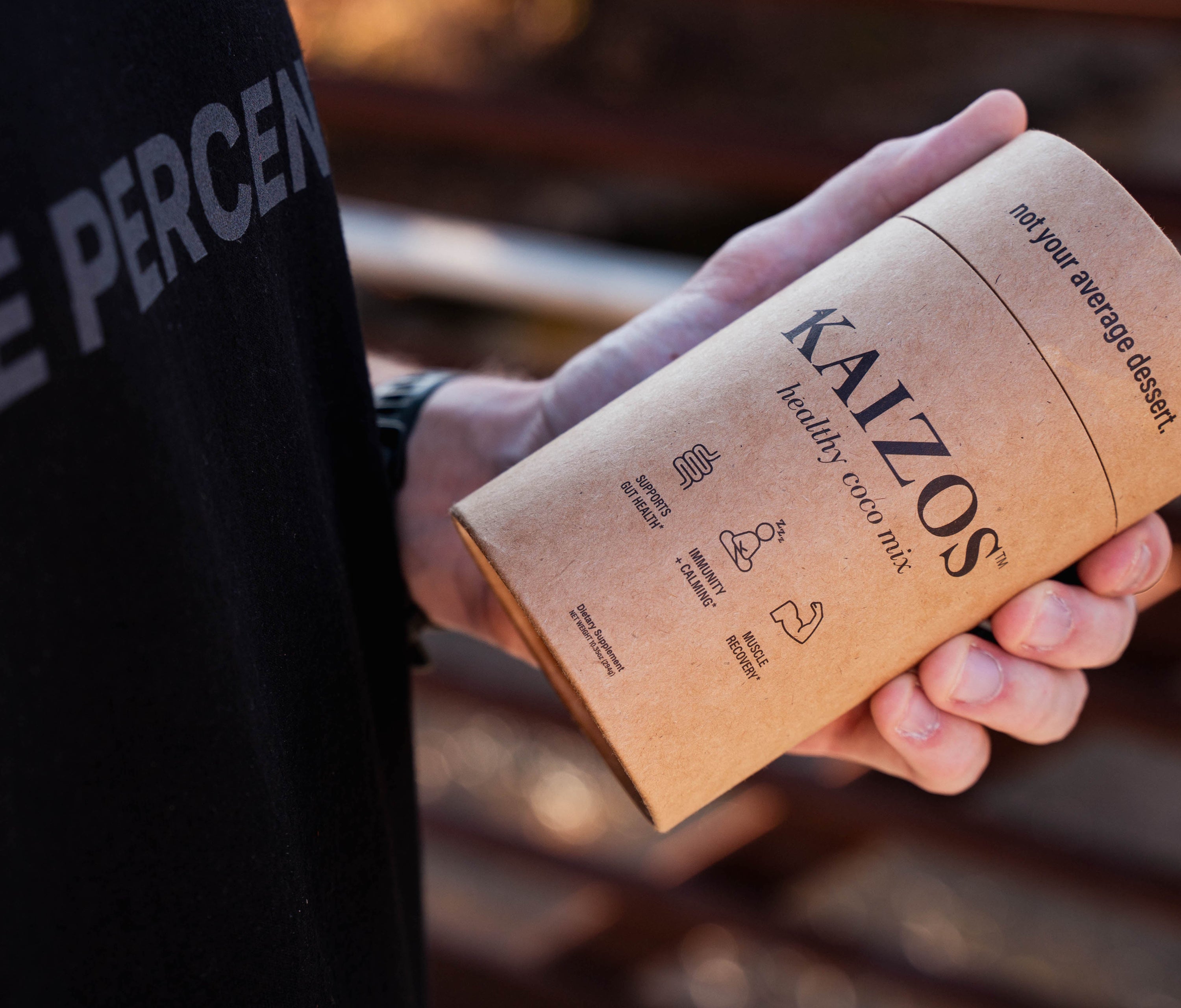 • 30 Servings • $1.40 / serving •
KAIZOS STACK • 1% BETTER EVERY DAY
SLEEP BETTER
Ingredients that help you Relax, Destress & know when you fall asleep, you'll STAY asleep*
GUT HEALTH
Packed with specific ingredients to help optimize your Gut Health & Digestion*
MUSCLE RECOVERY
Ingredients that help your muscles recover so you are always able to feel your BEST*
BETTER MORNINGS
Wake up Energetic, Not Sluggish! Excited & Grateful for that DAY
Swipe Top Ingredients:
Cocoa - unsweetened Cocoa is where the deep Chocolate flavor comes from!
Help reduce stress, anxiety, & inflammation
Collagen- Form of protein that improves gut health, builds / repairs muscle & Tissue, & promotes deeper sleep!
Chamaomile- A flower that helps support sleep & relaxation, immunity, as well as digestion!
Magnesium - A mineral that's crucial to the body's overall function.
Aids in Reducing Stress, Better Sleep, Digestion, Muscles Relaxation!
Pomegranate- A fruit that is loaded with vitamins, minerals, and rich in antioxidants.
Overall Health benefits - Immunity, Sleep, Gut Health, Recovery
Digestive Enzymes- Protease, Amylase, Lipase, Lactase and Cellulase.
Assist in the breakdown of nutrients for your body to be able to use them!
Reishi- A Mushroom superfood that helps Reduce Stress, Improve Sleep Quality, & Overall Health!
Acai- A Fruit superfood that helps promote overall vitality!
Packed with Amino Acids that Ease your Muscles & allow a more Peaceful Sleep!
Maca Root - superfood that's loaded with vitamins, minerals and is a rich source of antioxidants!
Supports Immunity, Hormonal Balance, Muscle Recovery
Rhodiola - helps Reduces Cortisol ("stress hormone"), Fights Depression, Brain Function
More Than Just a "Sleep" Product